Have I Become Useless?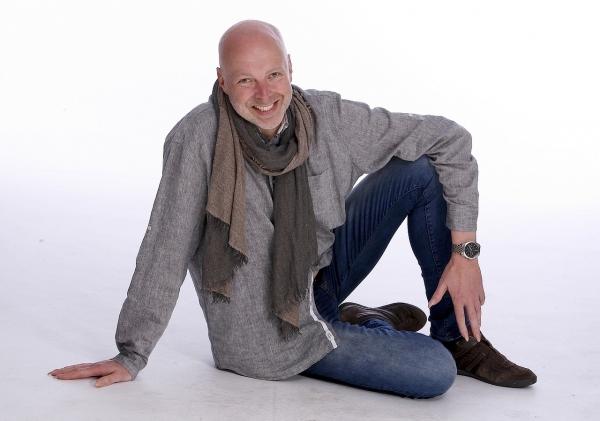 What does a man my age have to offer the trend-setting generation?
Ben Patterson

July 1, 2004
(This article contains a deep reflection on aging and how senior people can make a difference in their lives and the lives of others regardless their age)
Sir William Osler, in an address given at Johns Hopkins University in 1905, declared men over the age of 60 to be useless. "My second fixed idea is the uselessness of men above 60 years of age, and the incalculable benefit it would be in commercial, political, and professional life, if, as a matter of course, men stopped work at this age."
His remarks created an international furor. An influential physician, Osler was 56 years of age at the time. I don't know if he followed his own advice.
Since I am one year into Uselessness, I have been tempted to feel uncool, outdated, and passed-by. Even in the church, the attention and the agenda is directed by people well under the age of 40. One wonders if Osler was more a prophet than a crank. The race does go, it seems, to the swift and the young.
But I don't need the sight of younger, edgier leaders to feel that way. My body and consciousness whisper their own insults and accusations. When I was young, I clenched my fists and wept when I read Dylan Thomas's lines to his aging father: "Old age should burn and rave at the close of day; / Rage, rage against the dying of the light." Now, I would rage against the dying of the light-if only I could stay awake after 9:00 P.M.
As I write, I'm considering an invitation to attend tonight a beach bonfire and barbecue some male students are terming a "Viking Feast." It's an end-of-the-year, Saturday-before-finals-week celebration. I am honored by the invitation. Scrawled across the top of the invitation: "Ben! You've got to come!"
But I'm nervous about one of the requirements: "NO shirt or shoes." No shirt? I heard somewhere that the reason men my age shouldn't go shirtless in public is that it scares the children and confuses the babies. Dark thoughts now intrude: will it also amuse the young men? And still darker thoughts: who do I think I am, trying to be a shepherd to these young people?
I am overstating the problem. Working with college students has shown me that my advanced age is more a help than a hindrance. Whatever else this generation wants, it wants to know there is such a thing as older people who are reliable, available, and willing to tell the truth.
It wants to be able to trust someone the age of their parents and grandparents. Many have been wounded by infidelity and divorce. Their foundations have been shaken in other ways, too. So many are under-parented: their moms and dads have been ardent supporters of their pursuits in academics, sports, and music, but more as peer wannabes than as elders. They have been more interested in helping their children build a resume than a character. The students I know are looking for mentors.
When I first began to hear God's call to work with students, I thought I was too old for that kind of thing. I was 50, for heaven's sake. Shouldn't I have done that in my twenties instead, when I looked more like I belonged? I have since come to believe that rather than being too old now, I was too young then to be effective-or reliable. You don't ask a fish about the impurities in the water; it's too close to know. I was a child of the Sixties and, though a Christian, a reflexive leftist. I believed much of what was wrong with America could be traced to capitalism and its practitioners. The academic world seemed to me a haven of sanity and purity in an evil world populated by businessmen. I was also a disciple of rock and roll, and a narcissist. I spent too much time talkin' about my generation, hoping to die before I got old, and mistrusting anybody who did.
So what did God have me do for 22 years? Pastor churches filled with business people and some old folks. And then (gasp!) I got old. My attitudes changed in many ways, although I still like rock and roll. It has been good for Ben Patterson to get old. Wisdom doesn't necessarily come with age, but it rarely comes without it. I wasn't wise then, I'm probably not very wise now, but at least I know it in ways I simply could not as a younger pastor.
What is the wisdom in all this? It's greater than having a more nuanced worldview. It is the realization that the ministry I had then and the ministry I have now is solely because of the mercy of God. Completely. Period. My talent and maturity will never be sufficient; only the God I serve is.
I've lived long enough to see some happy endings: bodies cured, broken families restored, marriages healed, sinners saved, youths brought home from the far country. My hope in the power of God and the efficacy of prayer is firmer now than ever. I am more relaxed and focused in crisis than I once was. And there have been enough sad, tragic stories to keep me humble in that hope. Tears now come more easily. I have so many poignant, wonderful stories to tell. It goes with the territory. "Middle age makes storytellers of us all," says my friend Dan Taylor. True, the danger for the old is the temptation to garrulousness. But what a splendid temptation!
Long view, short view
The wisdom of the long view is also the wisdom of the short view. The time left to live when old is shorter than the time left when young. It is an intense, burning personal reality. When Lou Holtz coached football at the University of Minnesota, he quipped about the Upper Midwest that though it wasn't the end of the world, you could see it from there.
As far as I know, I'm not yet at death's door, but I can see it from here, better than ever. Seeing it is good. I know by experience that seasons come and go, children grow up, dear friends get old and die. Time runs out, and the wise will pray, "Teach us to number our days aright that we may gain a heart of wisdom" (Ps. 90:12).
The wisdom of the short view helps us put the emphasis where it belongs. The Christian ministry is always more about what you let go of than what you hold on to. It's about leaving a godly legacy, about passing on to others the faith handed to us. This is no more true for the old than for the young, but the old have to be very stupid to miss it. Indeed, some are, but I don't want to be one of them. I want to care more for what I can give to those who come after me, than what I can hold on to for myself.
Theologian Karl Barth had this in mind when he wrote that extraordinary section in Church Dogmatics on the vocation of the old. He thought it foolish for the elderly to think that because they are old they may now hold back and play it safe. "As if it were permissible to freeze or solidify at the point where the river of responsibility should flow more torrentially than ever in view of the approaching falls, of the proximity of the coming Judge!"
Just as a river speeds up its pace as it nears the precipice of the falls, so old age is the time to open up to God's call. Why hold back when the time is so short?
I need to tell a story now, about Charles McCoy, a great waterfall rider. I got it from Franklin Graham's book, This One Thing I Do. McCoy was pastoring a Baptist church in Oyster Bay, New York, when at age 72 his denomination mandated his retirement. A life-long bachelor, he had cared for his mother as long as she lived. In his spare time he had earned seven university degrees, including two Ph.D.s, one from Dartmouth, the other from Columbia. But now, at 72, he was being forced out of the pastorate because he was considered too old.
He was depressed. "I just lay on my bed thinking that my life's over, and I haven't really done anything yet. I've been pastor of this church for so many years and nobody really wants me much-what have I done for Christ? I've spent an awful lot of time working for degrees, but what does that count for? I haven't won very many for the Lord."
A week later he met a Christian pastor from India, and on impulse asked him to preach in his church. After the service the Indian brother asked him matter-of-factly to return the favor. Since he had preached for McCoy, would McCoy come to India and preach for him? McCoy told him that he was being forced to retire and move into a home for the elderly down in Florida. But the Indian insisted, informing him that where he came from, people respected a man when his hair turns white. Would he come?
McCoy prayed about it and decided to go. The members of his church were aghast. The young chairman of his deacon board summed up the congregation's attitude: "What if you die in India?" I love McCoy's answer. He told him he reckoned that "it's just as close to heaven from India as it is from Oyster Bay."
He sold or gave away most of his belongings, put what was left in a trunk, and booked a one-way passage to India. It was his first trip out of the United States.
When he arrived in Bombay, he discovered to his horror that his trunk was lost. All he had were the clothes on his back, his wallet, his passport, and the address of missionaries in Bombay he had clipped from a missionary magazine before he left. He asked for directions, got on a bus, and headed for their house. When he got there, he discovered that while he was on the streetcar his wallet and passport had been stolen!
When he knocked on the door of the missionaries' house, he was greeted with a polite smile and a blank look. Not only were they not expecting him, but the man who had invited him to India was still in the U.S. and would probably remain there indefinitely.
What was he going to do now? Unperturbed, McCoy told them he had come to preach and that he would try to make an appointment with the mayor of Bombay the next day. The missionaries warned him that the mayor was very busy and that in all the years they had been missionaries there, they had never been granted an appointment with him.
Nevertheless, McCoy set out for the mayor's office the next day. When the mayor's secretary gave him McCoy's business card, listing all his degrees, he thought McCoy must not be merely a Christian pastor, but someone much more important. Not only did he get an appointment, but the mayor held a tea in his honor, and invited many of the city's influential officials.
Old Dr. McCoy was able to preach to these leaders for half an hour. Among them was the director of India's West Point, the National Defense Academy at Poona. He was so impressed at what he heard that he invited McCoy to preach there.
Thus was launched, at age 72, a brand-new 16-year ministry for Dr. Charles McCoy. Before he died at age 88, this dauntless old man circled the globe preaching the gospel. There is a church in Calcutta today because of his preaching, and a thriving band of Christians in Hong Kong because of his faithful ministry. He never had more than enough money to get him to the next place he needed to go. He died one afternoon in a hotel in Calcutta, resting for a meeting he was to preach at that evening.
The wisdom of the Useless! Not many wise, not many influential-these are God's favorites-young or old. Yeats saw it clearly, when he wrote,
"An old man is but a paltry thing,
A tattered cloak upon a stick, unless
Soul clap its hands and sing."
Ben Patterson is campus pastor at Westmont